Radisson is a hotel chain with ambitious environmental goals. Now they want the most sustainable electricity on the market, making Fortum the only viable partner.
– We can't save the world by ourselves, but we should at least do our best, says Joakim Olandersson, Responsible Business-coordinator for Radisson Nordic.
Radisson takes sustainability seriously, and they have developed a comprehensive Responsible Business-strategy in order to promote sustainability in all aspects of their business. Water, electricity usage and food waste are priority areas, and all meetings and conferences in Radisson hotels are made climate neutral by buying carbon credits. This, and a host of other measures large and small, makes it hard to find a Radisson hotel in the Nordics that isn't certified by either Green Key, GreenLeaders or Earthcheck.
Now, their ambition is to become even better, which is why they've entered into a partnership with Fortum. The partnership entails that Fortum will supply all Radisson hotels in the Nordics with 100 percent renewable electricity.
– We're doing this because we want a guarantee that all the power we're using comes from renewable sources, says Olandersson.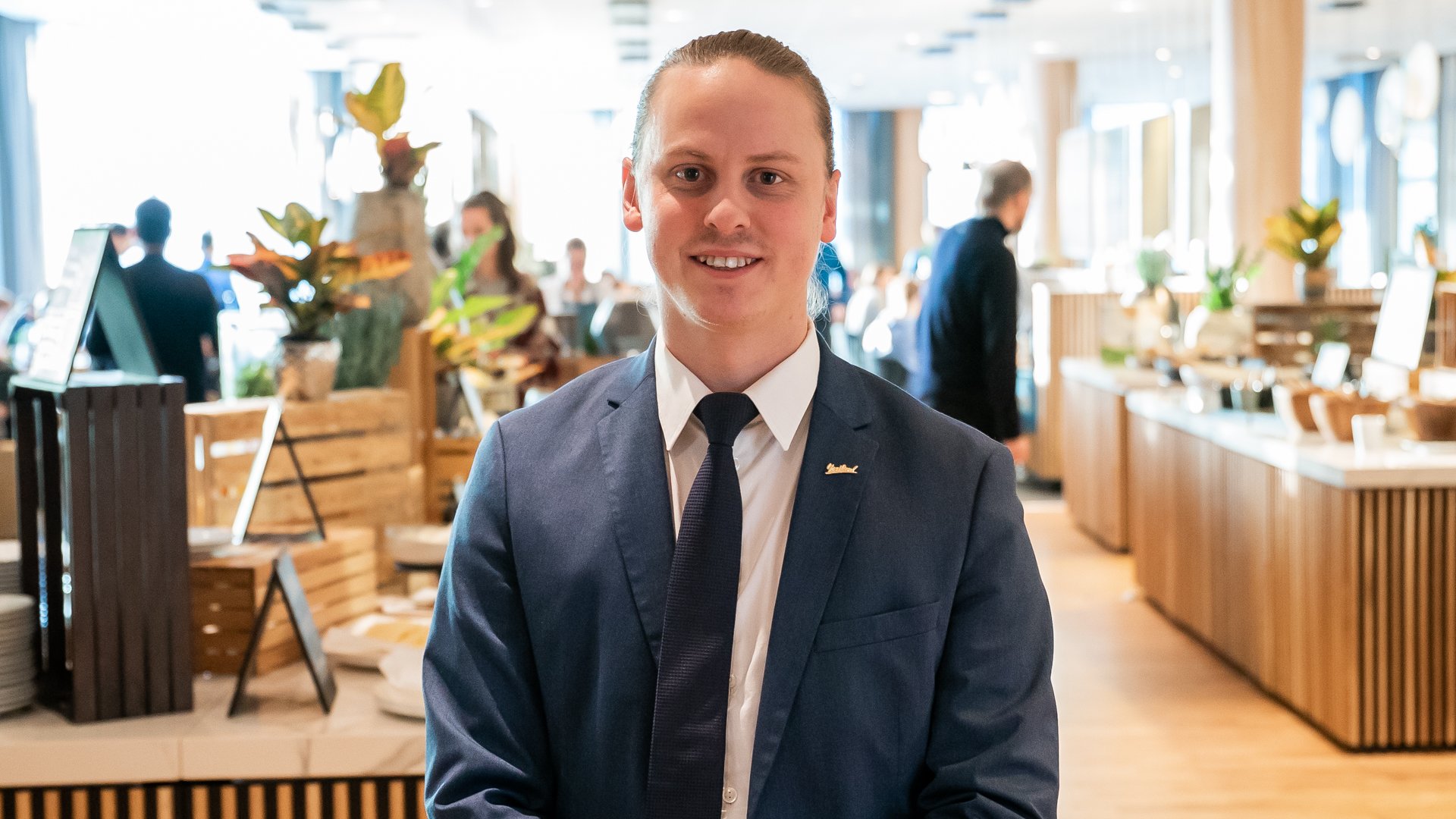 It's hard to find a Radisson hotel in the Nordics without some form of environmental certificate – and now they're going even more sustainable with help from Fortum. "I'm looking forward to seeing what we can achieve together", says Joakim Olandersson, head of sustainability in Radisson Nordic, about their new partnership with Fortum.
It was important for Radisson to be assured that their entire energy supply is sustainable.
– A lot of electricity suppliers can provide renewable energy, but only Fortum guarantees 100% sustainable energy. Our deal entails that all electricity used in our Nordic hotels comes from either hydro or wind, says Olandersson.
Sustainability in focus
Ten years ago, Radisson Nordic began substituting all light bulbs in their hotels with energy-saving LED-bulbs and installing water-saving shower heads in every room. This has had a profound effect:
– Our energy usage per guest has gone down for every year – I have never seen an increase there, Olandersson reveals.
He also points out that this is not just an issue of cutting down on electricity bills: it's also necessary in order to attract guests.
– Our experience is that guests demand that hotels try to be as green as possible. If you can't offer a strong green profile, you'll lose to the competition. This way, our guests inspire us to be better.
In addition to energy, they're making progress on food waste, which is one of the major sustainability challenges facing hotels.
– Having hundreds of things on offer in the breakfast buffet is not particularly sustainable. You don't have to offer ten varieties of the same food. Therefore, we have surveyed what our guests actually want to eat for breakfast, and created a more focused breakfast buffet with less superfluous food. We have reduced the total amount of available food, but the quality of what's available has increased, Olandersson says.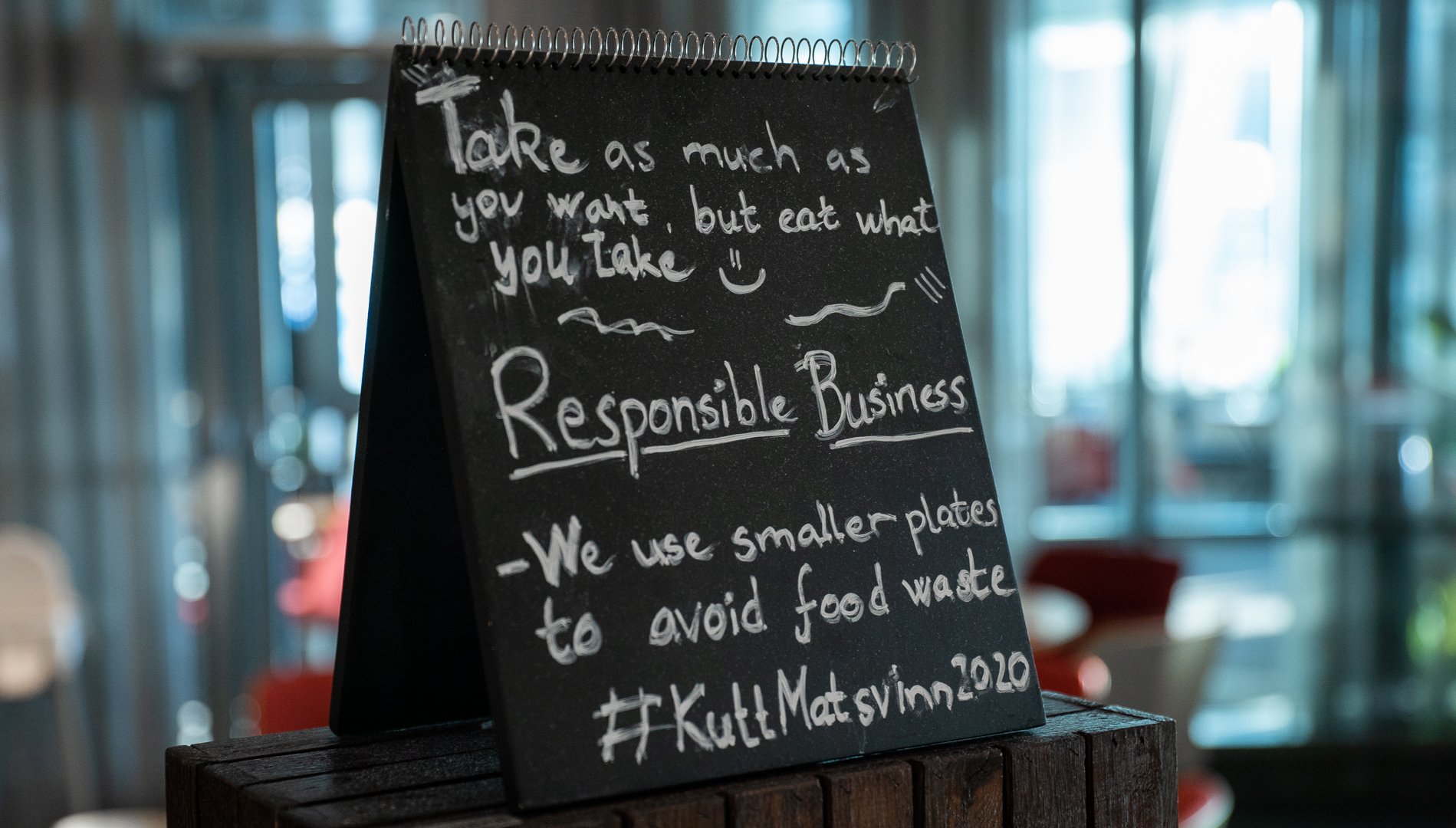 Something as simple as smaller plates decreases the likelihood of guests taking more food than they intend to eat, reducing food waste.
He's opinion is that environmentally conscious guests make it easier to implement sustainability measures.
– It feels like we're moving away from guests thinking "I can get whatever I want 24/7" to an attitude of "I'll get what I need if I let my needs be known in advance". This makes it easier to reduce wasting resources.
The Nordics showing the way
Olandersson notes Radisson is a chain with over 1400 hotels worldwide, which means measures made here can have a global impact, as the choices done in Norway often catch the attention of the rest of the hotel chain. He therefore hopes that the partnership with Fortum can have an effect well beyond the Nordics.
– There's always a great interest internally in Radisson for what the Norwegians are doing and what they can learn from us. In a way, that's representative of how we contribute to the world: be a loud voice in these kinds of corporate discussions and say "this is what we're doing, it's working, this is something you could learn from" – both when it comes to energy savings and food waste.
One thing is certain: here in the Nordics, they will never compromise on energy.
– This partnership with Fortum is only the beginning. They'll supply renewable electricity, and now we'll like to go forward with them and see what else we can do better in terms of energy and savings, he concludes.
– I'm looking forward to seeing what we can achieve together.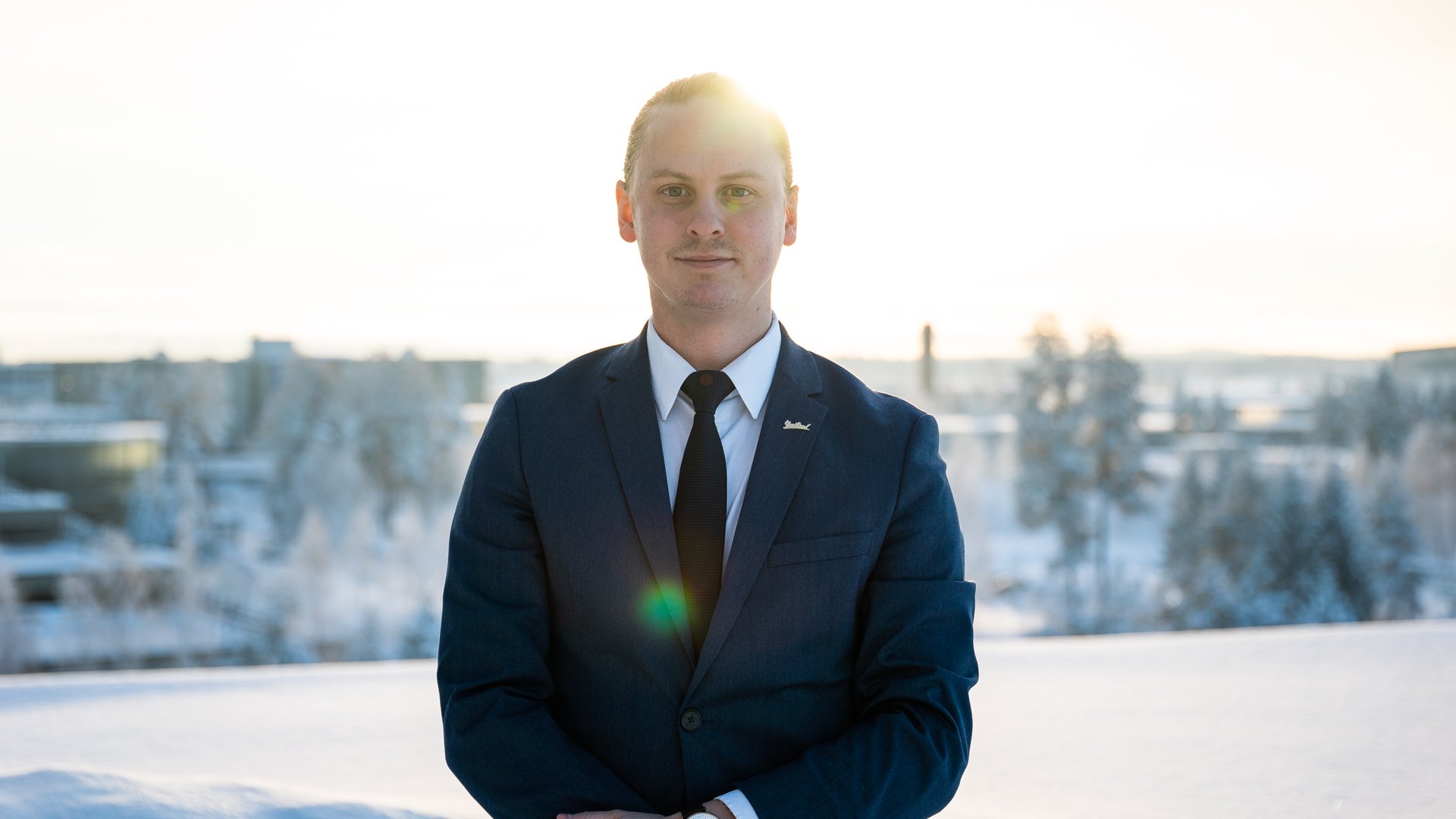 The future of hotel business is both bright and energy efficient, according to Olandersson.